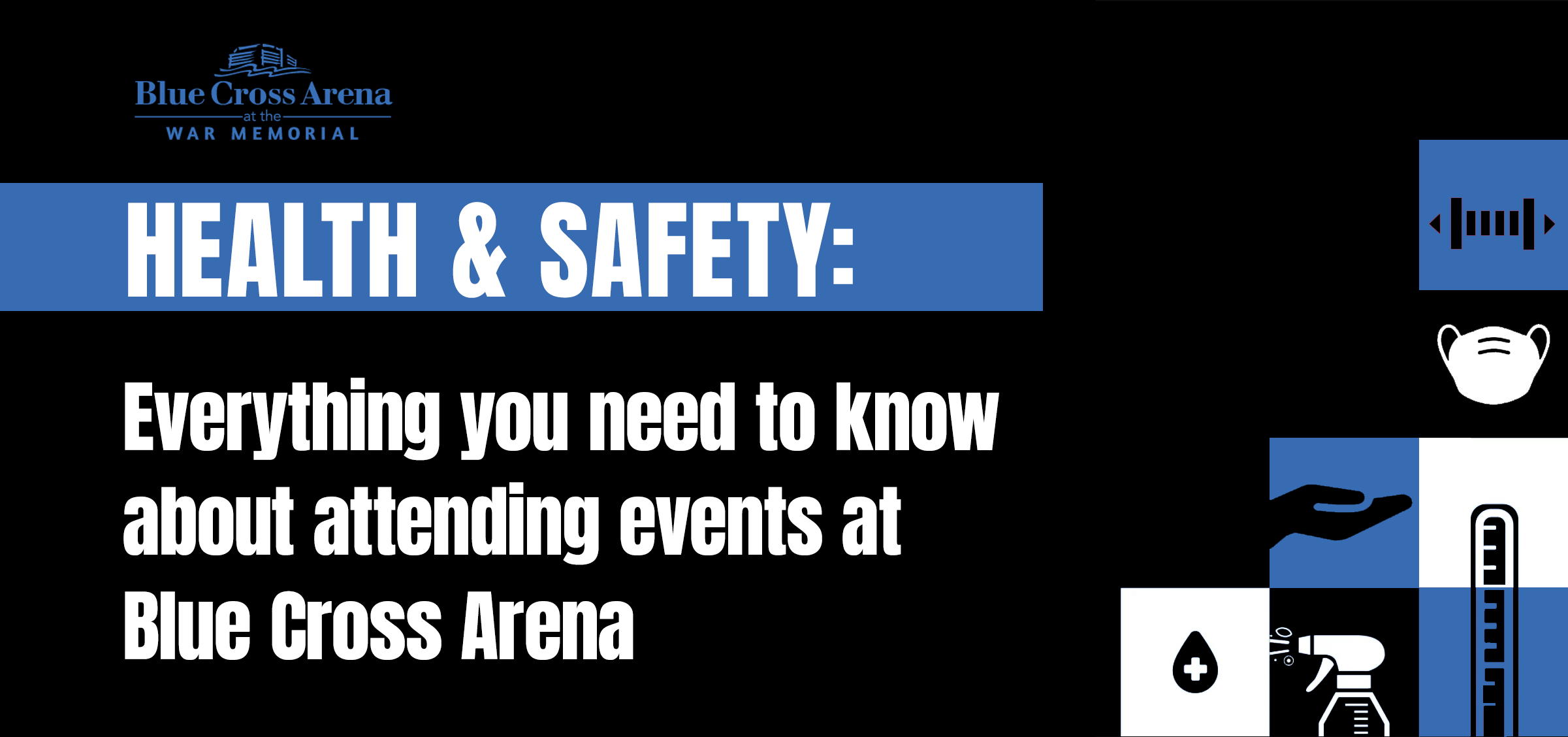 ---
FAQ:
GAME DAY GUIDELINES:
Where is proof of vaccination required? Prior to entering Blue Cross Arena, guests will be asked to present proof of vaccination to arena staff. Proof of vaccination will be checked prior to scanning your ticket. There are no exceptions.
Do I need to test if I am not vaccinated? All guests over 12 must be vaccinated. Negative Test Results will not be accepted as an alternative.
What is the process for entering Blue Cross Arena? Guests will be required to have their vaccination verified before they present their tickets for entry into Blue Cross Arena.
What happens if I do not have a mobile phone? Please bring your official CDC-issued vaccination card with your name and date of dose(s) including the date the last dose was administered printed on the card.
What happens if I lose my vaccination card? Unless guests can show their CDC-issued vaccination card or digital proof of vaccination in the Excelsior or CLEAR or other government issued digital vaccine records, they will not be permitted to enter Blue Cross Arena. No photos of vaccination cards will be accepted. If you lost your vaccination card, contact your vaccination provider to access your vaccination record.
Can I show a photo of my vaccination card to gain entry? No. Photos of vaccination cards will not be accepted. Proof of vaccination can be provided in the following ways:
Physical Vaccination Card
New York State Excelsior Pass
CLEAR Digital Vaccine Card
Government approved mobile app showing vaccination verification
PLEASE NOTE THAT FORGERY OF A VACCINATION CARD IS A FELONY AND PUNISHABLE BY LAW.
I am coming from out of state, how can I prove my vaccination status? You will need to show your physical card, CLEAR Digital Vaccine Passport, or your respective state government's digital vaccine proof.
TICKETING:
What happens if I do not want to get vaccinated?
Refund information will vary based on the individual Blue Cross Arena event. 
---
Assumption of Risk:
You must follow all arena policies, including health and safety policies, and posted instructions while in the arena and on arena grounds. An inherent risk of exposure to COVID-19 exists in any public place where people are present. COVID-19 is an extremely contagious disease that can lead to severe illness and death. According to the Centers for Disease Control and Prevention, senior citizens and those with underlying medical conditions are especially vulnerable. No precautions can completely eliminate the risk of exposure to COVID-19. By entering the arena and arena grounds, you voluntarily assume all risks related to exposure of COVID-19.